Blind Justice is Seeing Beyond
An unusual talk is coming up to us with an extraordinary person and a distinguished professional. Richard H. Bernstein is an American lawyer and a Michigan Supreme Court Justice. Legally blind since birth, Justice Bernstein graduated from Northwestern University. Then, he was the first and only visually impaired law school student of his class. In private practice before being elected to the Michigan Supreme Court, he was an adjunct professor at the University of Michigan and served on the Wayne State University Board of Governors. Richard Bernstein is an example of determination and a tireless advocate for the disabled. Also, he is a 22-time marathon runner, an Ironman athlete and a TEDx speaker. A lot to say and an inspiring man, indeed.
What: Blind Justice is Seeing Beyond – A Talk with Justice Bernstein
When: Thursday, November 29, 2018 – from 6:00 pm through 7:00 pm
Where: Rome, Center for American Studies, Via M. Caetani no. 32
Event open and free to Alumni and Friends. However, for organizational purposes, please let us know that you are coming, by replying to this email.
Look forward to seeing you,
Fabio Filocamo
Harvard Club of Italy, President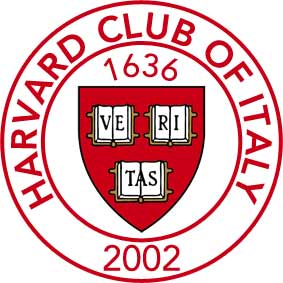 When:
6:00PM Thu 29 Nov 2018, Europe/Zurich timezone

Where:
Center for American Studies
Via M. Caetani no. 32
Rome, Italy
[ Get Directions ]