The Relevance of Data Science

Happy New Year everybody!
Our next event: Francesca Dominici, Co-Director of the Harvard Data Science Initiative, will speak about the relevance of data science and the Initiative, one of the highest profile cross-university, "One Harvard", initiatives that the University and Provost recently launched in campus.
Francesca Dominici, elected member of the National Academy of Medicine, is a dynamic new star in the data science and public health arenas. Having earned a bachelor's degree in statistics at the University of Rome La Sapienza and a Ph.D. in statistics from the University of Padua, Dr. Dominici has taught biostatistics at the Johns Hopkins Bloomberg School of Public Health and has been professor of biostatistics at Harvard University since 2009. Her research includes projects that combine big data with health policy and climate change.
The conversation will be moderated by Deanna Lee, John Cabot Professor and member of the Harvard Board of Overseers.
What: The Relevance of Data Science – A Talk by Francesca Dominici
When: Wednesday, January 16, 2019 – from 6:30 pm through 8:30 pm
Where: Rome, Confcommercio, Piazza G.G. Belli no. 2
Open and free to all Alumni, Friends and their guests. To participate please reply to this email. Please do not forget to renew your membership for the year 2019. Please find below the details.
Look forward to seeing you soon,
Fabio Filocamo
Harvard Club of Italy, President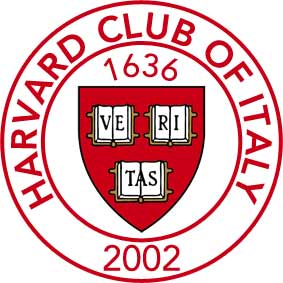 When:
6:30PM Wed 16 Jan 2019, Europe/Zurich timezone

Where:
Confcommercio
Piazza G.G. Belli no. 2
Rome, Italy
[ Get Directions ]