Sustainable Diets
Since a few years, there is a widespread criticism to the sustainability of food system, from many directions: consumption, marketing, procurement, processing and farming. The concept of "sustainable diets" offers a promising way to integrate the health of people and the one of ecosystems. The dominant pathway of food system has led to diets that are unsustainable for human bodies and landscapes. This talk explores contending ways to link health and environment and so theory, policy and practice, focusing on the relations of power that such approaches express or hide. Harriet Friedmann is Professor Emeritus of Sociology at the University of Toronto, and Visiting Professor at LEST, University Aix Marseille. Maria Grazia Quieti, our Vicepresident, is the Dean of the Master in Food Studies at the American University of Rome.

What: Sustainable Diets, by Harriet Friedmann & Maria Grazia Quieti
When: Thursday, October 18, 2018 – from 6:00 pm through 8:00 pm
Where: Rome, American University, Via Pietro Roselli no. 4, room B106

Open and free to all Alumni. Guests admitted.
Look forward to seeing you,

Live-long-Veritas!

Fabio Filocamo
Harvard Club of Italy, President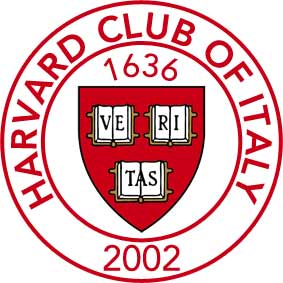 When:
8:24AM Wed 1 Dec 2021, Europe/Zurich timezone

Where:
American University
Via Pietro Roselli no. 4 Room B106
Rome, Italy
[ Get Directions ]