5G: Social Innovation and Internet of Things
Few days after the closing of 5G public auction which brought few billions Euro in the Italian State pockets, Aldo Bisio – CEO at Vodafone Italy, since January 2014 – will explain us how and to what extent technology is overriding the world of services in the telecom industry and where are we heading to. The talk will cover the future world of the Internet of Things and Smart Cities. Another frog leap that will change our habits, the way we interact with each other and even with our home appliances.

What: 5G: Social Innovation, Internet of Things and Smart Cities
When: Tuesday, October 23, 2018 – from 7:30 pm through 10:00 pm
Where: Rome, Circolo Canottieri Aniene, Lungotevere Acqua Acetosa 119

Event starts at 7:30pm, key-note speech and Q&A at 8:00 pm, buffet dinner at 9pm. Open to all Alumni and their guests.

Look forward to seeing you,

Live-long-Veritas!

Fabio Filocamo
Harvard Club of Italy, President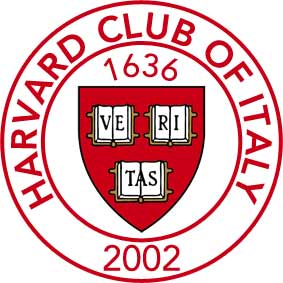 When:
8:13AM Wed 1 Dec 2021, Europe/Zurich timezone

Where:
Circolo Canottieri Aniene
Lungotevere Acqua Acetosa 119
Rome, Italy
[ Get Directions ]