e-Mobility Revolution: with Francesco Venturini, CEO @ ENEL X
Time to start a new year of events and activities in Rome! A very interesting speech is coming up. Many of you are following the brave and outstanding evolution of ENEL business worldwide. A traditional electricity generation company boldly and steadily turning into something different: a conglomerate delivering new electricity-powered solutions and services, right after winning world leadership in the field of renewable energies. But the next step now is to drive the e-mobility revolution. Francesco Venturini, head of ENEL X, is going to introduce us to all this. Be prepared.

What: e-Mobility Revolution, with Francesco Venturini, CEO ENEL X
When: Thursday, January 18, 2018 – from 7:30 pm through 10:30pm
Where: Rome, ENEL X HQ, Viale di Tor di Quinto no. 47

Event starts at 7:30 pm with a welcome drink, key-note speech and Q&A at 8:00 pm, followed by a buffet dinner. Open to all Alumni. However, only a limited number of tickets are available. Harvard Club of Italy members in good standing (2018 dues paid) enjoy priority access, a discounted fee and may bring guests.

Wish you all Happy New Year once again (don't forget membership, please)

Fabio Filocamo
Harvard Club of Italy, President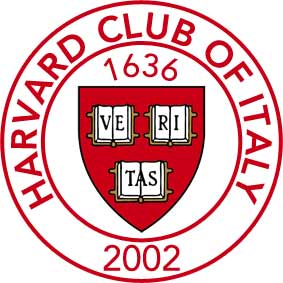 When:
8:01AM Wed 1 Dec 2021, Europe/Zurich timezone

Where:
ENEL X HQ
Viale di Tor di Quinto no. 47 6th Floor
Rome, Italy
[ Get Directions ]