Holiday Season Aperitif & Mixer
Time to celebrate the upcoming season! A perfect occasion to get together again, enjoy quality time and share all the best wishes and intentions for the coming year. Also, here comes an opportunity to discover a brand new breathtaking viewpoint of Rome, from atop of the terrace of the latest flagship Rinascente building, a recently completed and huge renovation project, right in the heart of the city.

Don't miss the chance to toast to the next Holiday Season and the New Year to come, along with your fellow Harvard Alumni and friends. Also, please don't forget to renew your membership for the year 2018.

What: Holiday Season Aperitif & Mixer
When: Thursday, December 21, 2017 – from 7:30 pm through 10:30 pm
Where: Rome, Madeiterraneo Sunset Bar, Via del Tritone no. 61, 6th floor

Open to all Alumni, Members or not, and Members' Guests. You can just walk in. In case you plan on attending, however, a reply to this email would be very much appreciated, for organizational reasons.

Being a member of the Club means to play an active role as a part of our Community and to support its activities (events, programs, school prizes and scholarships).

Live Long Veritas!

Fabio Filocamo
Harvard Club of Italy, President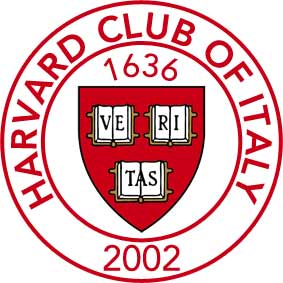 When:
6:31AM Wed 1 Dec 2021, Europe/Zurich timezone

Where:
Madeiterraneo Sunset Bar
Via del Tritone no. 61 6th Floor
Rome, Italy
[ Get Directions ]