Agro-Biodiversity and Sustainability

Dear All:

after our last overbooked Astrophysics event (apologies to the one who could not be part of it), we get our feet back on earth, for an utterly interesting and important topic.

The American University of Rome and the Harvard Club of Italy are happy to invite you to a talk: "Agro-Biodiversity and sustainability: Policies and Incentives for the Private Sector". The key-note speaker is Ann Tutwiler, currently serving as Director General of Bioversity International.

Ann Tutwiler is an alumna of the Harvard Kennedy School. Prior to joining Bioversity International, she held different positions, such as Deputy Director General at the Food and Agriculture Organization of the United Nations (FAO), as Secretary for the U.S. Department of Agriculture (USDA) and as Senior Advisor of International Affairs for the U.S. Agency for International Development (USAID). Ann will present a very challenging subject, as relevant as a global urge can be: the trends in the loss of agricultural biodiversity and narrowing of food chains as a threat to human health and the sustainability of food systems and life on earth.

The reduction in species and genetic diversity in global food systems is of increasing concern. Over 7,000 crops have been used for human food since the origin of agriculture. Of those only 12 crops and 5 animal species now provide 75% of the world's food. Shrinking agricultural biodiversity is reducing our options to combat malnutrition, adapt to climate change, control pests and diseases and reverse loss of ecosystem services such as pollination and prevention of erosion.

Why is this happening? Can private businesses respond to address the health and environmental consequences of their activities and of their impact on food and ecosystems? Which are the policies and incentives to make businesses responsive to the need to maintain and improve agro-biodiversity in the world? All this in our next talk. Special thanks to the American University of Rome for hosting it.

When: Tuesday, November 10, 2015, from 6:30pm to 8:00pm
What: Agro-Biodiversity and Sustainability
Where: Rome, American University of Rome, Via P. Roselli 6

Event is free for Members, Alumni and Friends of the Club.

Long Live VERITAS !!

Fabio Filocamo
President of the Harvard Club of Italy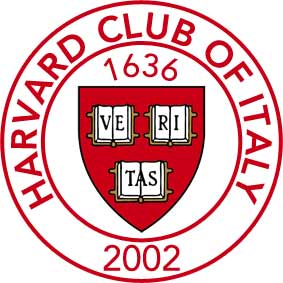 When:
7:27AM Wed 1 Dec 2021, Europe/Zurich timezone

Where:
American University of Rome
Via P. Roselli 6
Rome, Italy
[ Get Directions ]