Corruption Stinks - Meeting with Raffaele Cantone and Francesco Caringella

Hi everybody,

Our next event, in collaboration with Circolo Magistrati Corte dei Conti, is about corruption and all the detrimental effects such a social disease prompts on our daily lives. Two distinguished magistrates – Raffaele Cantone and Francesco Caringella – will discuss with us the results of their cultural studies and legal practices, which they wrapped up in a recently published book: La Corruzione Spuzza (Corruption Stinks).

Raffaele Cantone is very well-known since, in 2014, he was appointed President of the Anti-Corruption National Authority. Previously, until 2007, as a District Attorney, he prosecuted Camorra clans and, namely, that famous one that goes under the name of "Casalesi". Between 2007 and 2014 he worked at Corte Suprema di Cassazione.

Francesco Caringella is a Consigliere di Stato, administrative magistrate, since 1998. Previously, a magistrate (1991-1996) and a police lieutenant (1989-1991). He is an expert in both administrative law and criminal law.

What: Corruption Stinks | Meeting with R. Cantone & F. Caringella
When: Thursday, June 22, 2017 – from 6:30 pm through 8:30 pm
Where: Rome, Circolo Corte dei Conti, Via del Foro Italico no 430

The discussion will be held in Italian and will be followed by a cocktail.

Look forward to seeing you soon,

Fabio Filocamo
Harvard Club of Italy, President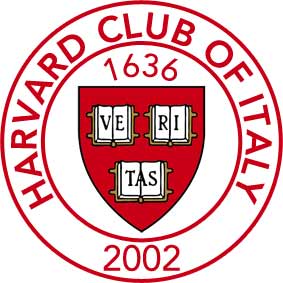 When:
Thursday, 06/22/17 at 6:30pm - 8:30pm | iCal
Where:
Circolo Corte dei Conti
Via del Foro Italico no 430
Rome, Italy
[ Get Directions ]