SMEs Growth: the Italian Investment Fund model
Across regions of the world, market is going into different directions. Europe and Italy, above all, are striving to find the right recipe for economic growth. No magic wand handy. Fondo Italiano di Investimento is supporting the growth of Italian SMEs facing the challenges of a global market, whose features are dramatically changing pursuant to the effects of a new industrial (technological) revolution. Our guest speaker: Carlo Mammola, Fondo Italiano CEO and Bocconi University Professor of Innovation and Technology Management.
What: Supporting SMEs Growth: Italian Investment Fund model
When: Thursday, April 4, 2019 – from 6:30 pm through 10:00 pm
Where: Rome, LUISS Business School, Villa Blanc, Via Nomentana no. 216
Welcome cocktail at 6:30 pm. Discussion at 7:15 pm, followed by dinner. In Italian. Open to all Alumni.
Looking forward to seeing you soon,
Fabio Filocamo
Harvard Club of Italy, President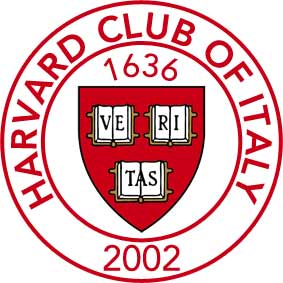 When:
6:30PM Thu 4 Apr 2019, Europe/Zurich timezone

Where:
LUISS Business School, Villa Blanc
Via Nomentana no. 216
Rome, Italy
[ Get Directions ]