Fintech: How AI, Data and Blockchain are Changing the World of Finance
Within the framework of 200 years of Harvard Law School celebrations and the annual reunion of Harvard Law School Association of Europe, to be held in Rome, we invite you to a discussion on a hot topic that is indeed affecting citizens' daily lives and the way of doing business as we were used to know.

It is being named the fourth industrial revolution, but indeed the age we are living through is marked by a technological revolution 4.0. People, firms, institutions are striving to keep up with the constantly increasing speed of innovation. Banking and finance are sectors where the impact of technology and the use of data are expected to prompt the most disruptive changes. We are going to discuss current trends, regulatory challenges, ethical issues, risk factors and business opportunities with high-standing experts in the field.

What: Fintech: how AI, Data, Blockchain are changing the world of finance
When: Saturday, May 12, 2018 – from 3 pm through 5:00 pm
Where: Rome, Palazzo Colonna (garden rooftop entrance)

Below, please find biographies of panel speakers.

Fabio Filocamo, LL.M. '01 (moderator), entrepreneur and venture capitalist. CEO of Dnamis, a tech transfer and venture capital company. Fabio sits on the board of high tech companies and serves as President of the Harvard Club of Italy. Since 2013, columnist at RCS Media, Corriere della Sera publisher, and co-founder of Corriere Innovazione, cross-media platform on tech, science and innovation. Formerly: board member of a primary VC fund, director for industrial research at the Italian Ministry of University and Research (managing an overall budget in excess of €3B), and director at the Italian Space Agency, after ten years in private practice, between Italy and the US. Fabio holds an LL.M. degree from Harvard Law School, a Ph.D. in International Law & Economics from Molise University/Max Planck Institut (Hamburg), and a J.D. from University of Rome "la Sapienza". Admitted to the Rome and New York Bars.

Fabio Panetta (speaker)
Fabio Panetta is member of the Governing Board and Deputy Governor of the Bank of Italy. Within the Governing Board he is responsible for central banking operations, risk management, banking and financial supervision, and financial stability. He is also member of the Board of the Insurance Supervisory Authority (IVASS), Alternate to the Governor in the Governing Council of the ECB – European Central Bank, member of the Board of Directors of the BIS – Bank for International Settlements, member of the Committee on the Global Financial System; since 2014, member of the SSM Supervisory Board at ECB. After graduating with honors in Economics from LUISS University in Rome, he obtained an M.Sc. in Economics from the London School of Economics and a Ph.D in Economics and Finance from the London Business School.

Mariarosaria Taddeo
Dr. Mariarosaria Taddeo is Research Fellow at the Oxford Internet Institute, University of Oxford, where she is the Deputy Director of the Digital Ethics Lab, and Faculty Fellow at the Alan Turing Institute. Her recent work focuses mainly on the ethical analysis of cyber security practices, cyber conflicts, and ethics of data science. Her area of expertise is Philosophy and Ethics of Information, although she has worked on issues concerning Epistemology, Logic, and Philosophy of Artificial Intelligence. Dr Taddeo has been awarded The Simon Award for Outstanding Research in Computing and Philosophy​. She also received the World Technology Award for Ethics, acknowledging the originality of her research on the ethics of cyber conflicts, and the social impact of the work that she developed in this area. Since 2016, Taddeo serves as editor-in-chief of Minds & Machines (Springer) and of Philosophical Studies Series (Springer).

Lizanne Atherly
Lizanne is the founder of Minds2Capital, a boutique financial firm that invests in early and growth stage technology companies, along with family offices and UHNWI clients. Lizanne has also built a tech talk platform as part of her firm with five verticals: AI, VR, Fintech, Marketplaces, and Digital Health, with a focus on how these new technologies can innovate old economy sectors. Previously, she worked in financial markets both allocating capital to alternative investments for family offices, and building out marketing and/or business development platforms for these financial boutiques.

Adam Nguyen
Adam Nguyen is a co-founder of eBrevia, a leading enterprise contract analysis software company that applies machine learning to more quickly and accurately extract key information from unstructured data. Adam also founded Ivy Link, an education advisory firm serving families in New York, London and the Middle East. Before, Adam was the Chief-of-Staff and Legal Officer of Vantage Properties, a 350-person real estate investment and management firm. Adam practiced law at the law firms of Paul, Weiss and Shearman & Sterling, where he focused on private equity, hedge fund formation, and mergers and acquisitions — as well as at AQR Capital Management, a multi-asset investment management firm. He was a law clerk to the Hon. Judge Faith Hochberg, US District Court, NJ. Adam holds a B.A. in Economics and Political Science from Columbia and a J.D. from Harvard Law School.

Look forward to seeing you soon,

Fabio Filocamo
Harvard Club of Italy, President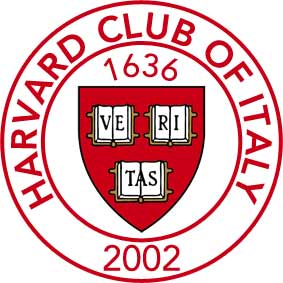 When:
7:28AM Wed 1 Dec 2021, Europe/Zurich timezone

Where:
Palazzo Colonna
Via della Pilotta, 16
Rome, Italy
[ Get Directions ]