Harvard Extended: Rome
Here comes a chance to meet and chat with our fellow Harvard Extension Alumni and a really special guest: Huntington D. Lambert, dean of Harvard Division of Continuing Education. Join us to extend a warm welcome to fellow alumni, graduate certificate holders, students, and guests to connect, learn, and celebrate Harvard Extension School.

What: Harvard Extended: Rome
When: Saturday, July 7, 2018 – from 7:30 pm through 10:30 pm
Where: Rome, Hotel de Russie, Pergolato Garden, Via del Babuino

Hunt Lambert is dean of the Division of Continuing Education at Harvard University, serving 25,000 students annually, through Harvard Extension School, Harvard Summer School, Harvard Institute for Learning in Retirement, Harvard Professional Development Programs, and the Crimson Summer Academy.
Previously, Lambert served as associate provost of OnlinePlus at Colorado State University (CSU). He served as founder and interim CEO of CSU Global Campus and associate vice president of economic development at CSU. He is also the former director of the Colorado State University Entrepreneurship Center and a former member of the faculty at the CSU College of Business.

During his business career, Lambert was part of 25 startups in 12 countries, 22 of which are still operating. He helped another 15 startups during his time at CSU, including Solix Biofuels, EnviroFit, and Keen One Foods. He teaches strategy, entrepreneurship, and business plan development.

Look forward to seeing you,

Fabio Filocamo
Harvard Club of Italy, President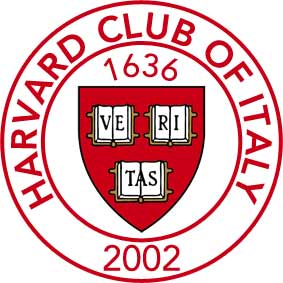 When:
6:45AM Wed 1 Dec 2021, Europe/Zurich timezone

Where:
Hotel de Russie
Via del Babuino, 9 Pergolato Garden
Rome, Italy
[ Get Directions ]