What will happen to the EU? | Meeting Mario Monti

In collaboration with the Yale Alumni Club, as a guest speaker of our next event, we are pleased to host Mario Monti, lifetime Senator and President of Bocconi University. Between February 2014 and January 2017, Chairman of the High-level Group on Own Resources of the EU. Previously, Prime Minister (November 2011-April 2013) and Minister of Economy and Finance (November 2011-July 2012). In November 2011, appointed lifetime Senator. He served for ten years at the European Commission, in charge before of the Internal Market, Financial Services and Tax Policy (1995-1999), and then of Competition (1999-2004). Born in Varese in 1943, he graduated from Bocconi University and pursued graduate studies at Yale University.

What: What will happen to the EU? – Meeting Mario Monti
When: Wednesday, October 25, 2017 – from 6:30 pm through 9:30 pm
Where: Rome, Center for American Studies, Via M. Caetani no. 32

The talk will be followed by a dinner. Whilst there is no formal dress code, we recommend business attire.

Look forward to seeing you,

Fabio Filocamo
Harvard Club of Italy, President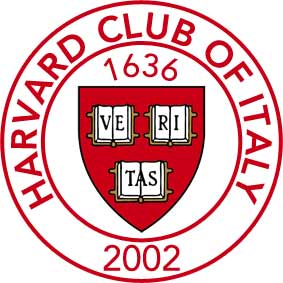 When:
8:08AM Wed 1 Dec 2021, Europe/Zurich timezone

Where:
Center for American Studies
Via M. Caetani no. 32
Rome, Italy
[ Get Directions ]