Nonprofit Organizations Today: is It a Business or what?

In collaboration with LBS Alumni Club, as a guest of our next event, we are pleased to host Mr. Valerio Neri, Director General of Save the Children, international non-governmental organization advocating policies and providing relief and support to promote children rights, especially in developing countries. The talk will point out rising trends and challenges of nonprofit organizations.

What: Nonprofit Organizations Today: Trends and Challenges
When: Tuesday, September 26, 2017 – from 7:30 pm through 10:30 pm
Where: Rome, Arcadia Auction House, Corso Vittorio Emanuele II no. 18

Event starts at 7:30 pm with a welcome drink, key-note speech and Q&A at 8:00 pm, followed by a buffet dinner. Open to all Alumni. Harvard Club of Italy members in good standing (2017 dues paid) enjoy free access and are entitled to bring guests.

Be a member to play actively as a part of our Community and support Club activities (events, programs, school prizes and scholarships).

Look forward to seeing you,

Fabio Filocamo
Harvard Club of Italy, President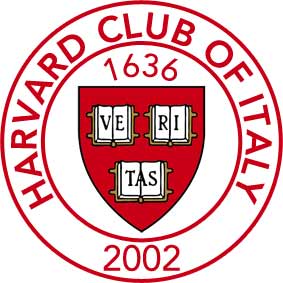 When:
Tuesday, 09/26/17 at 7:30pm - 10:30pm | iCal
Where:
Arcadia Auction House
Corso Vittorio Emanuele II, 18
Rome, Italy
[ Get Directions ]