Bad cells, super bugs and future cures
Imperial College Alumni Clubs are celebrating their European retreat in Milan and … they want to do it with us! In such an occasion, apart from the chance to mingle with our fellow Alumni, we will be hearing and discussing interesting insights on what kind of challenges researchers and physicians are facing in the health sector.
Three experts will open the discussion:
Dr Tim Rawson, Antimicrobial Research Collaborative, Imperial College London will speak on the threat of super-resistant bugs;

Dr Hatice Gungor, Department of Surgery and Cancer, Imperial College London will outline the evolution of cancer treatments;

Professor Giuseppe Curigliano, Director New Drugs and Early Drug Development for Innovative Therapies Division, IEO European Institute of Oncology, will introduce us to the future of cancer cures.



What: Bad Cells, Super Bugs and Future Cures
When: Saturday, October 14, 2017 – from 8:45 am through 2:30 pm
Where: Milan, Holiday Inn Milan Garibaldi Station, Via U. Bassi, 1/A

The talk is followed by a champagne cocktail and a buffet lunch with guest speakers.

Last but not least, a new event is coming up in Rome on October the 25th, evening time, with Bocconi University President (formerly, EU Commissionier and Italian Prime Minister), prof. Mario Monti. Details to follow. Mark your agendas!

Look forward to seeing you soon,

Fabio Filocamo
Harvard Club of Italy, President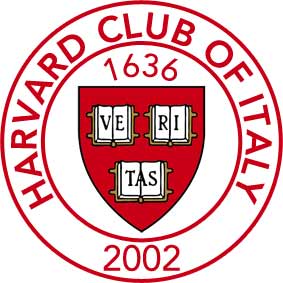 When:
Saturday, 10/14/17 at 8:45am - 4:30pm | iCal
Where:
Holiday Inn Milan Garibaldi Station
Via Ugo Bassi, 1A
Milan, Italy
[ Get Directions ]